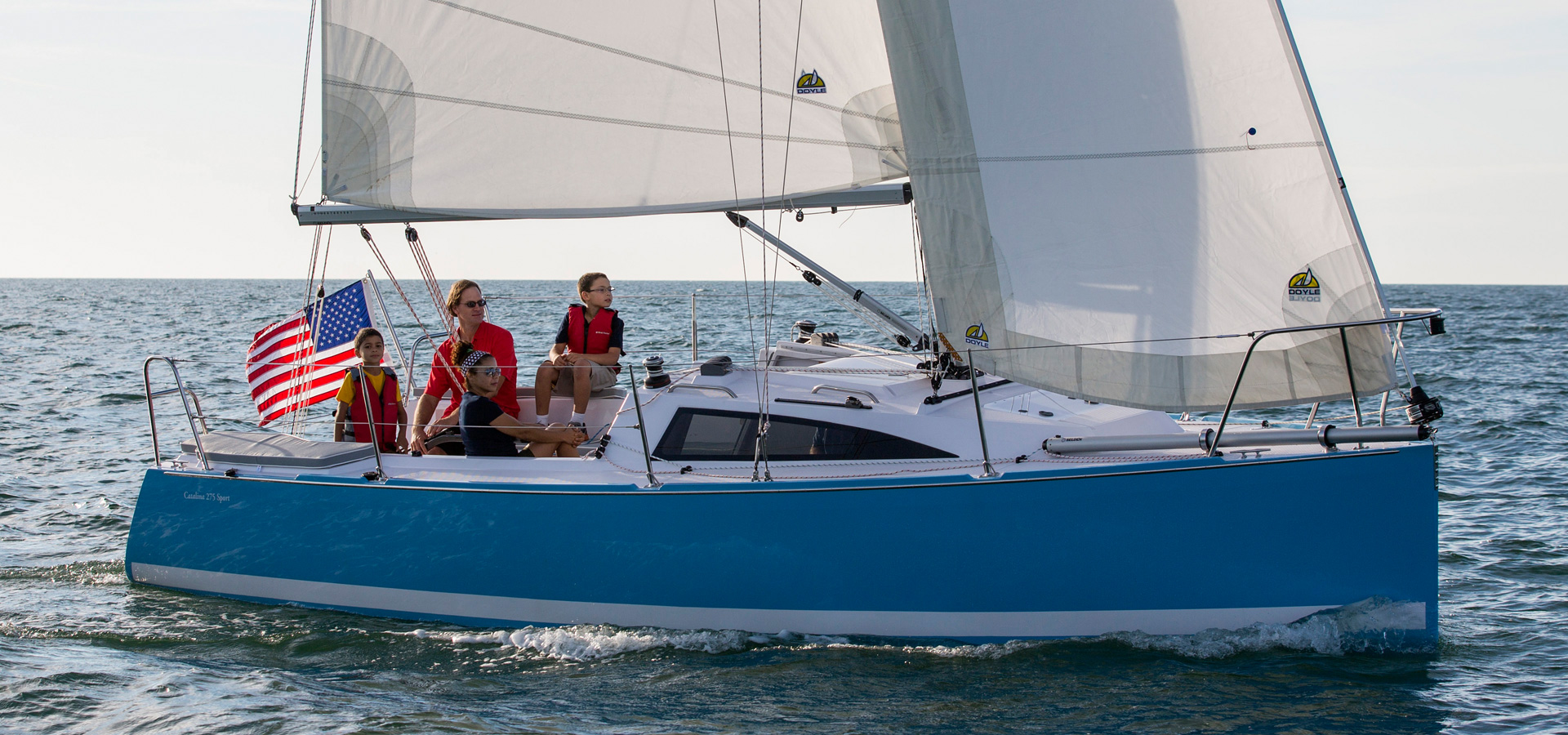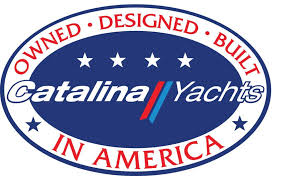 The new Catalina 275 Sport just may be the boat you've been waiting for.
Maybe you want to recapture the pure joy of sailing in a simpler but stylish boat that doesn't require much effort or crew to get you out on the water… 

Maybe you no longer need the amenities or complications of a larger boat just to enjoy an afternoon out on the water with a few friends… 

Maybe a pretty and fast boat will just be more fun to own!
Let us help you select your new Catalina Yacht. Contact one of our sales team to discuss how we can help.
There are dozens of details to think about when selecting your new Catalina Yacht and hundreds of options.
We have a long standing relationship with the manufacturer and are here to help you navigate and personalize your investment. 
The new Catalina 275 Sport is the 5 Series' newest design from Catalina. It reflects what many sailors have told us – they no longer need that big boat, but don't want to give up racing or day sailing. They are spending fewer nights aboard, but still want the ability to overnight, even if it's an occasional trip with kids or grandkids. 
The Cockpit
The cockpit is what the 275 is all about. The helmsman will become reacquainted with the simple pleasure of steering a well-balanced responsive boat with a tiller from the comfortable, ergonomically designed outboard coamings.
Accommodations
Accommodations below are adequate for weekending or just getting out of the weather, and an enclosed head is always appreciated, even on day sails.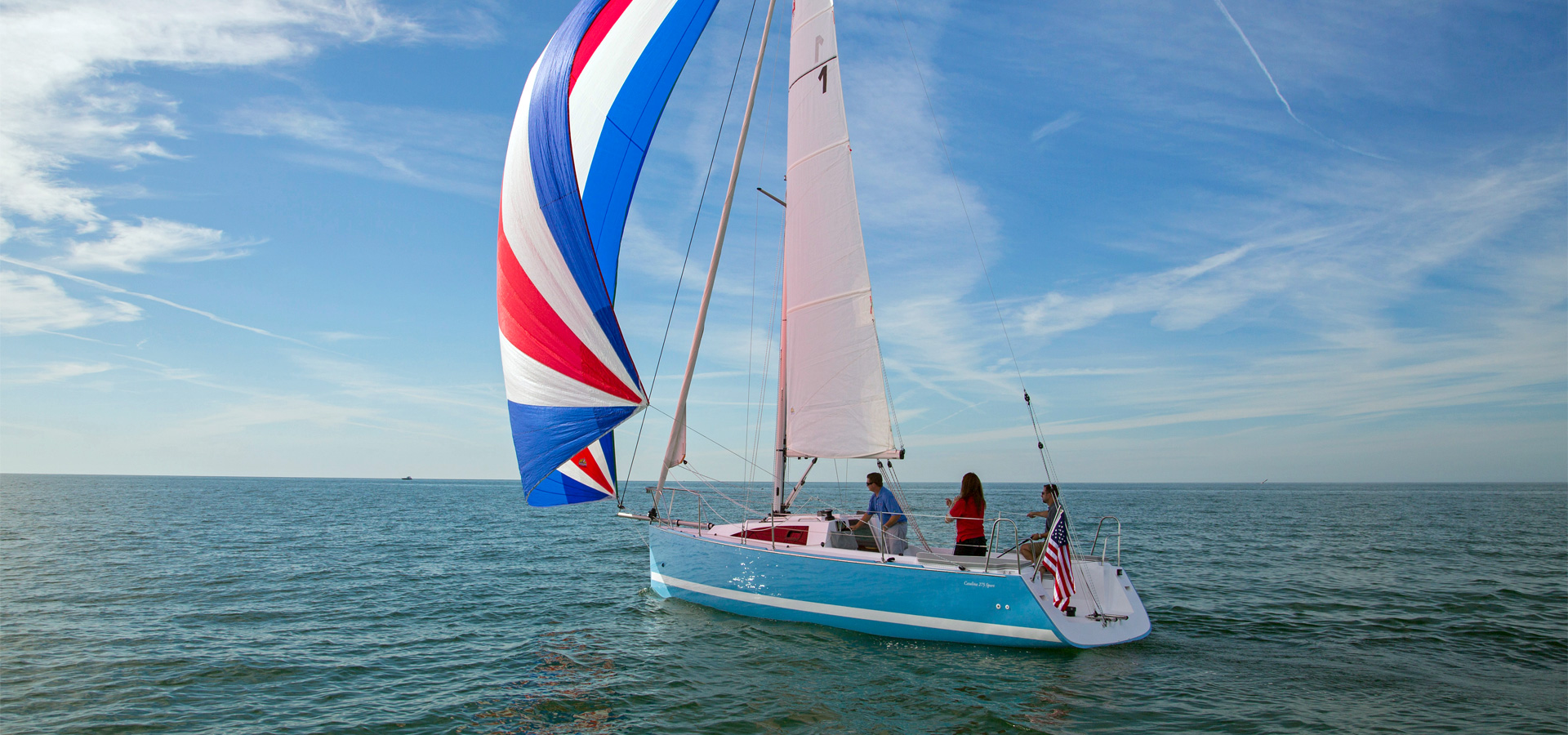 Specifications
Length Overall:
8.4 m
27′ 7″
Beam:
2.6 m
8′ 6″
Draft – Wing Keel:
1.11 m
3′ 8″
Draft – Fin Keel:
1.42 m
4′ 8″
Keel Material:
Lead
Displacement – Fin Keel:
5,000 lbs
2,268 kg
Ballast – Fin Keel:
2,040 lbs
925 kg