Our Staff are here to answer your questions and supply you with the information you need to ensure your existing or future investment is in good hands.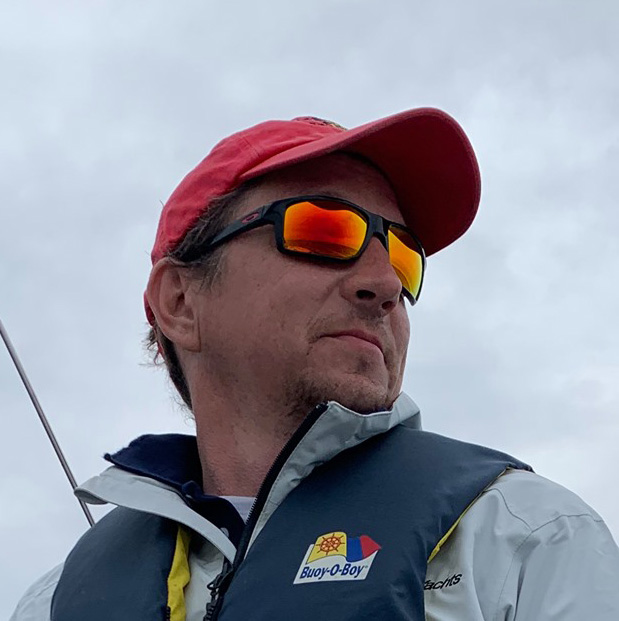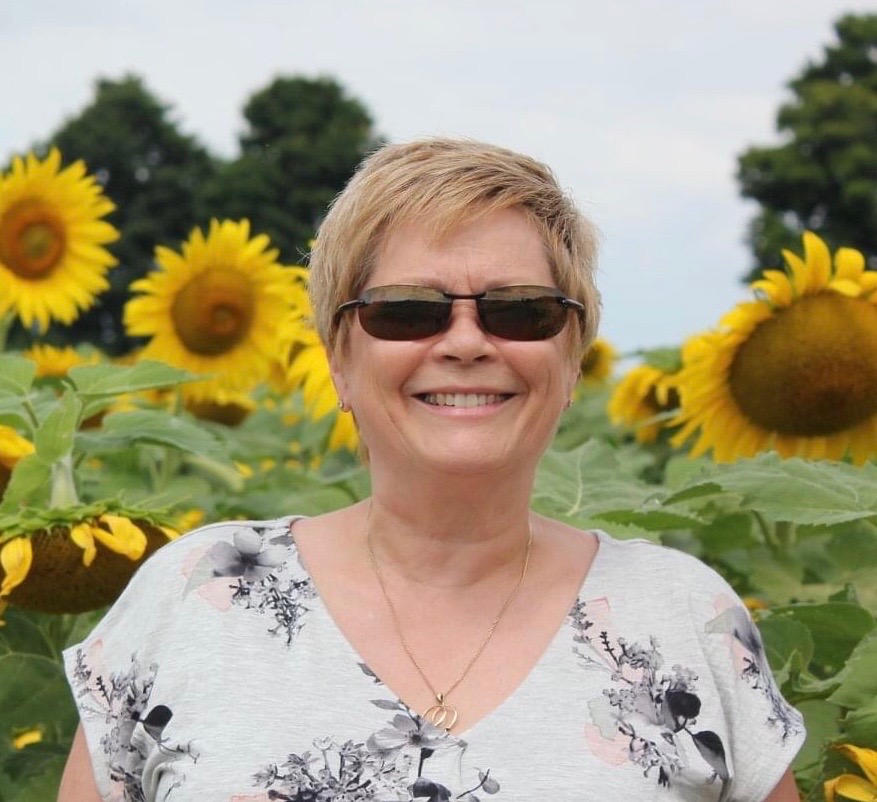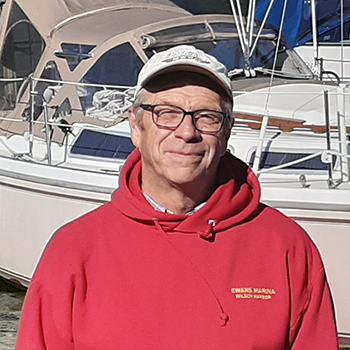 Tom Oldham
Boat Sales – Wilson NY Office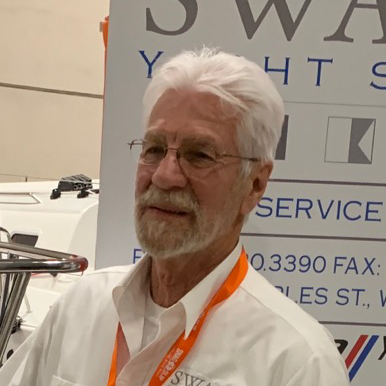 John Ploeger
Service Manager
Mike Brady
Senior Marine Technician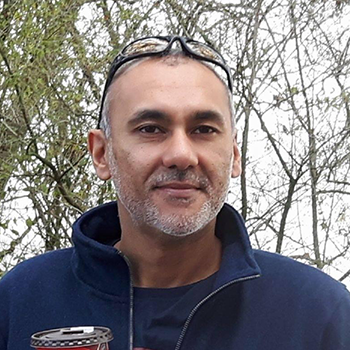 David Sullivan
Marine Coatings Specialist, Yacht & Boat Builder and Senior Fibreglass Restoration Technician
Glen Dickson
Boat Sales

Glen comes to Swans with over 40 years of sailing experience, much of that on the race course. Years of racing various C&C, Beneteau, CS Yachts, Kirby, Express and J Boats designs serve our Lake Ontario customer base well, providing deep knowledge on hull design, craftsmanship and sails. Glen has owned numerous Catalina, C&C and J designs personally, both for racing and as family cruisers. He's a veteran of numerous offshore races, including a pair of Caribbean 600's aboard Volvo Open 60's with Derek Hatfield and Chris Stanmore Major.
Glen is also a Past Commodore of Frenchman's Bay Yacht Club and enjoys club racing and club cruises with his family as time permits.
If you're looking to sell your boat, or looking for your next boat, Glen brings many years of experience to help maximize your return and minimize your risk.
Daryl Baxter
Boat Sales
Daryl began sailing with his family in Frenchman's Bay back in 1975. Aboard a Northern 25 he would cruise with his family to Toronto Island and Ontario Place. His family decided to move to Lake Simcoe where he spent many summers as a kid travelling through the Trent Severn Waterway to experience Georgian Bay. Eventually the family boat was moved to Midland to enjoy these cruising grounds on a regular basis. 
Daryl has always enjoyed learning how to make boats go faster.  He purchased and began racing a Kirby 25.  His passion grew as he learned from those around him while participating in events such as the Georgian Bay Regatta, Wiarton Regatta, Collingwood Cup, Detroit Bayview one design 36.7 and through weekly Wednesday night and weekend racing at the Midland Bay Sailing Club.  His passion for one design racing developed from racing his Kirby. This led to a partnership on a Shark and further experience racing on Beneteau 36.7's.  
He completed his first Bayview Mackinac race in 2003 and was immediately hooked. Since then, he has participated in eleven more, with the majority of those in the Beneteau 36.7 one design fleet.  Daryl is still an active racer competing yearly in the Bayview Mackinac and participating in weekly Wednesday night and weekend races at the Midland Bay Sailing Club.  You will also find him cruising the Georgian Bay and North Channel every summer with his family aboard his C&C.  
His passion for designs and experience with boats in both racing and cruising will be an asset to help him find the right boat for prospective buyers. Please feel free to contact him at daryl@swansyachtsales.com or (416) 720 5902.
Todd Leckie
Boat Sales
Sarnia/Windsor /Lake Huron Coast/Western Ontario 

Todd was born and raised in Sarnia, and was lucky enough to find an Industrial Sales career 25 years ago, only 20 minutes from being on the Lake.

Todd sailed competitively as a youngster after learning to sail at Sarnia Yacht club. Todd has been cruising Lake Huron and the North Channel for over 45 years. It started on the family HR27 as kid and then onto Symmetry ~Ontario 32.
Todd has a good hands-on working knowledge of most boating systems and how technology has evolved over the years.
He can help you with what features are must haves and which systems are nice to have, based on your boating goals. Todd understands your decision to purchase or sell your baby is emotional, and can help guide you through the process.

Feel free to reach out with any questions around Buying, Selling or New Boat Financing.
Call Todd! @ 519-704-1284
todd@swansyachtsales.com
Colin Andrews
Boat Sales
Colin Andrews has been immersed in sailing and the world of boats since the age of 3 days when his parents put him aboard the boat and went cruising.
His passion for racing took him to the coasts of Canada and the USA, the Caribbean and elsewhere on boats large and small, typically as a helmsman and sail trimmer. He has owned several boats, primarily racers, but the last two boats have been dedicated more to cruising on Lake Ontario. Colin grew up at National Yacht Club and in the mid-90s moved to Ashbridge's Bay YC where he and his spouse are very active members.
Colin has been successful in almost all aspects of boating; building Contessa 26 and 32 as summer jobs, sail making in both production and later as sales and service manager; wholesale distribution with a national organization, mast building and rigging, adult sailing instruction and, in the 21st century, yacht sales.
During a break from the boating business in the late '80s – 90s, Colin drove a successful turnaround for an office furniture manufacturer and was instrumental in opening the North American market for a small European R&D company with technology for destroying chemical weapons and other hazardous wastes.
In 2002 the boating business beckoned again and Colin has found success in serving the dreams and desires of hundreds of boaters, whether new to the sport or very experienced and whether looking for a new or a used boat. In 2019 Colin added yacht chartering to his portfolio as a natural complement to boat sales.