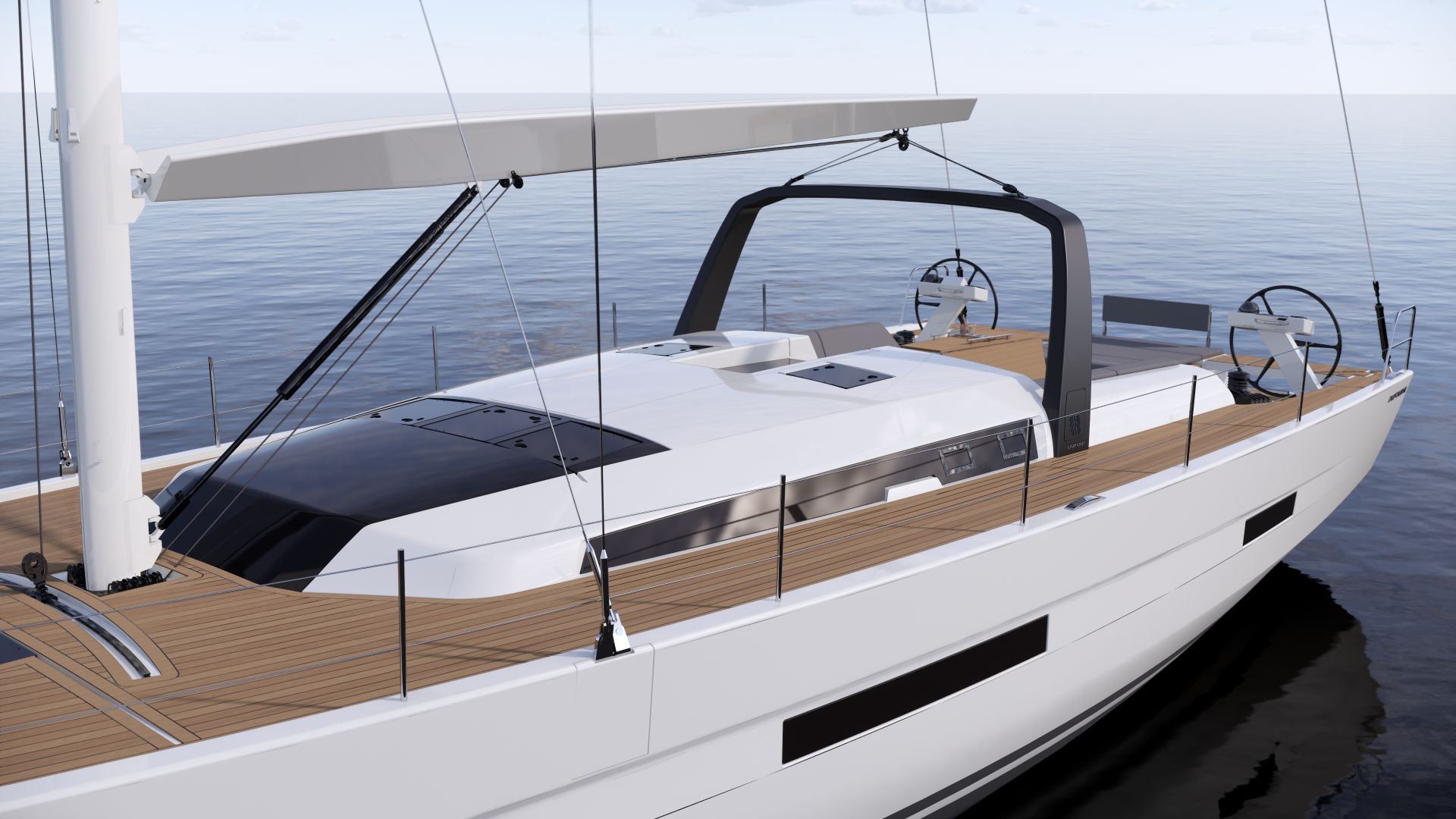 DUFOUR'S SUPERB FLAGSHIP YACHTS FOR GENUINE SENSATIONS
Once more, Dufour combines comfort with performance in the design of the new 61. The result is pure harmony to enhance your incomparable sailing experience.
Let us help you select your new Dufour Yacht. Contact one of our sales team to discuss how we can help.
There are dozens of details to think about when selecting your new Dufour Yacht and hundreds of options.
We have a long standing relationship with the manufacturer and are here to help you navigate and personalize your investment. 
The Dufour 61 was designed and built in the tradition of the Dufour range. Developed to provide simple instinctive sailing, exciting and efficient, this new model combines luxury and simplicity
Innovative galley area
The Dufour 61 offers two different galley layouts, while maintaining spacious living space and enjoying plenty of natural day light. The layout with forward galley interconnects the different living spaces. The longitudinal port galley integrates very smart fittings and gives the feeling of being in a Chef's kitchen… This layout creates room for a large warm saloon.
Very spacious forward cabin
The master cabin, as spacious as it is luxurious, offers privileged private space for relaxation on the boat. You will appreciate the large wardrobe and numerous cupboards for infinite possibilities of storage.
Family Feeling
The construction and layout of the deck have been devised to guarantee the boat's robustness and safety on board, along with comfort on deck. The bulwark is directly integrated in the boat's hull. And the coach roof has been designed to leave room for a broad foredeck enhancing both style and comfort.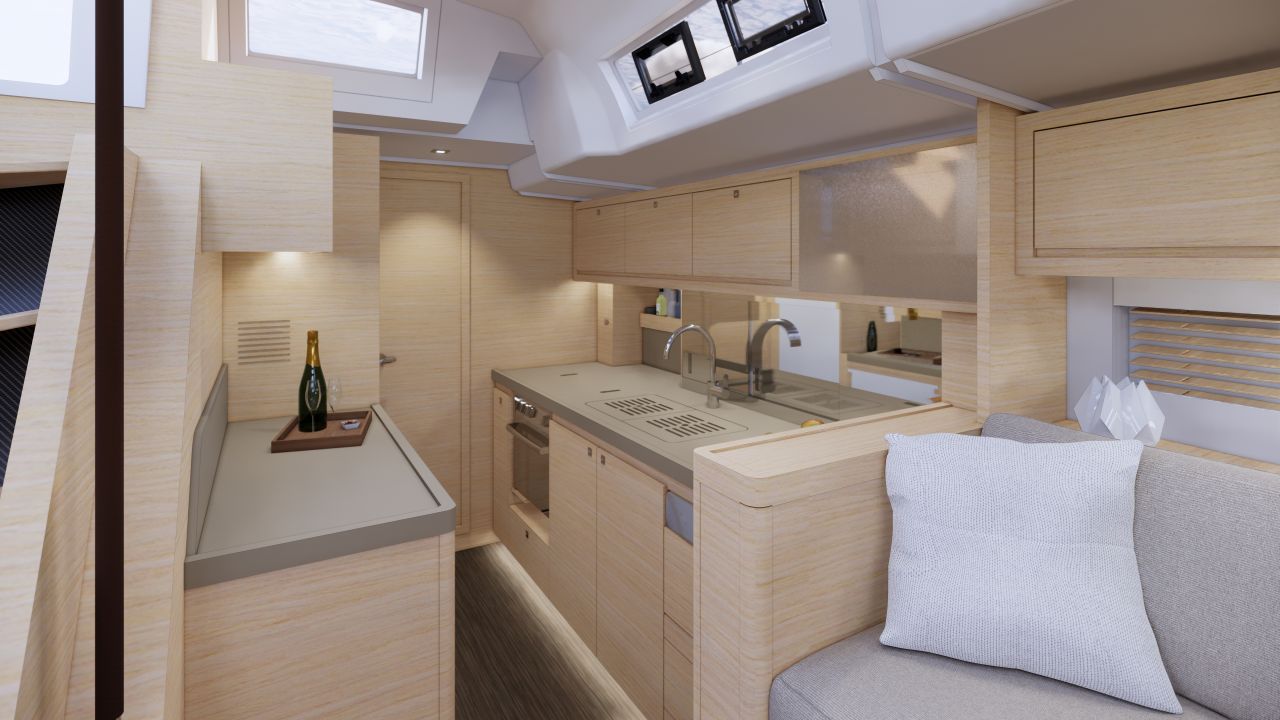 Construction
Architect : Felci Yacht Design
Year : 2020
Hull construction : Fiberglass / contact
Deck construction : Infusion polyester/ fiberglass
Technical specifications
​
Overall length

19.22 m

Waterline length

17.62 m

Hull length

18.30 m

Max beam

5.48 m

Light displacement

Draft

2.80 m

Keel weight

Fuel tank capacity

780 L

Water tank capacity

880 L

Engine power

175 hp

Sail area

170 m²

Mainsail

104 m²

Genoa

66 m²