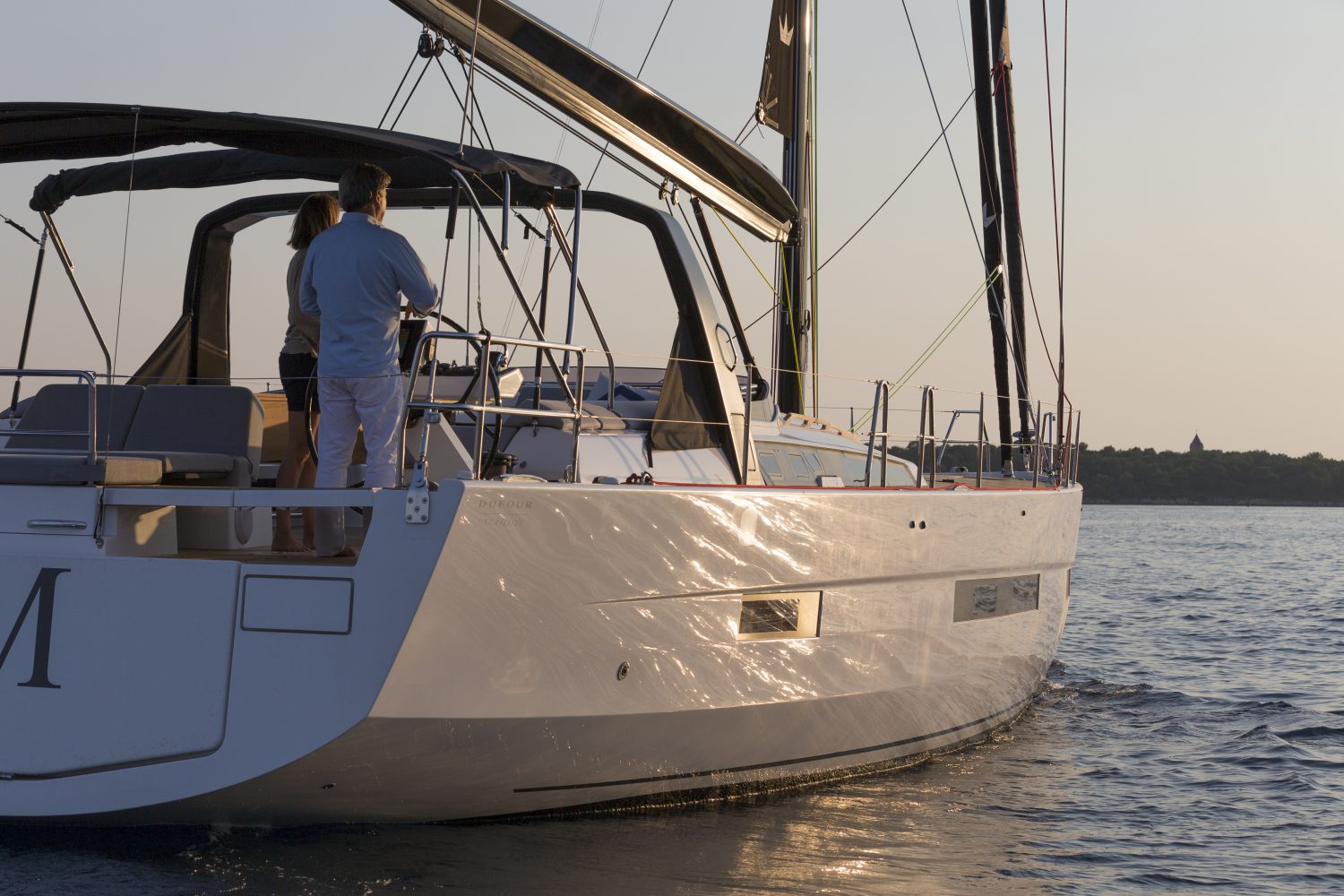 INGENIOUS, TOP-OF-THE-RANGE SERVICES
This magnificent 63-foot yacht offers all the comfort of luxury equipment, combined with innovative cutting-edge functionalities. Never before has cruising been so synonymous with pleasure and relaxation.
Let us help you select your new Dufour Yacht. Contact one of our sales team to discuss how we can help.
There are dozens of details to think about when selecting your new Dufour Yacht and hundreds of options.
We have a long standing relationship with the manufacturer and are here to help you navigate and personalize your investment. 
The cockpit of the Dufour Exclusive 63 was designed to have several separate spaces on board and to integrate cutting-edge functionalities worthy of the largest yachts. This 18-meter yacht notably offers an exterior galley as standard equipped with a gas barbecue, sink and fridge.
Passengers will appreciate its elegant hydraulic walkway and its two side ladders facilitating access to the boat. 
18 meters of ingenious design
The bow of the Dufour Exclusive 63 offers a large additional living space and is equipped with two integrated deckchairs. The stern platform is perfect for relaxing and sunbathing and lengthens the cockpit by 1.5 meters.
This large luxury yacht is full of surprises.
The helms are positioned at the stern to keep the relaxation area separate from the control area. Passengers can therefore fully relax on the cockpit's long seats. They will without doubt also appreciate the fantastic sunbathing area located at the stern, ensuring optimum comfort when anchored, along with some other surprise features…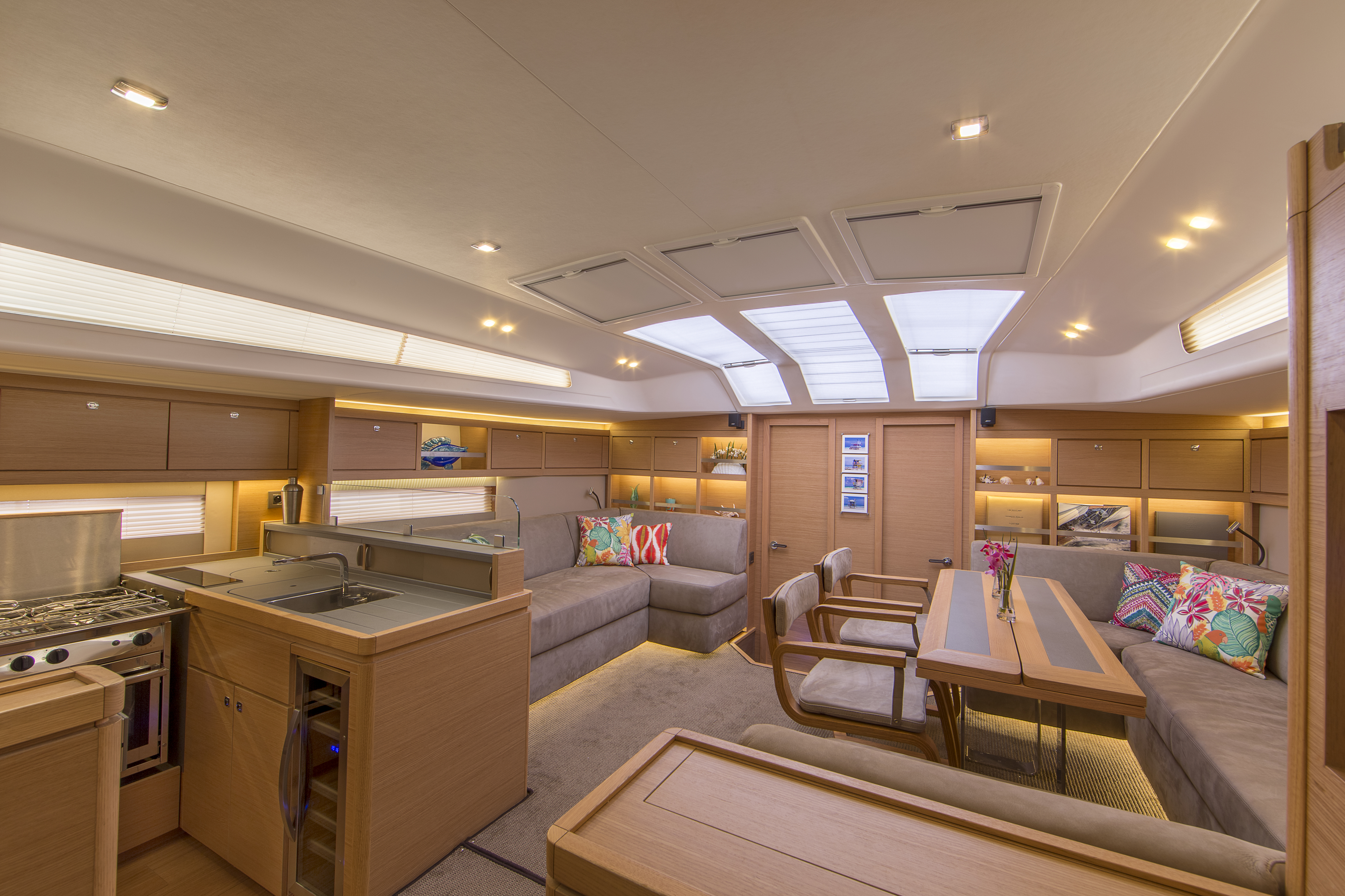 Construction
Architect : Umberto FELCI
Year : 2017
Hull construction : Fiberglass / Contact
Deck construction : Injection
Technical specifications
​
Overall length

19.20 m

Waterline length

17.62 m

Hull length

18.30 m

Max beam

5.48 m

Light displacement

24 167

Draft

2.80 m

Keel weight

6500 kg

Fuel tank capacity

830 L

Water tank capacity

780 L

Engine power

180 cv (260 cv opt.)

Sail area

202 m²

Mainsail

nc

Genoa

nc