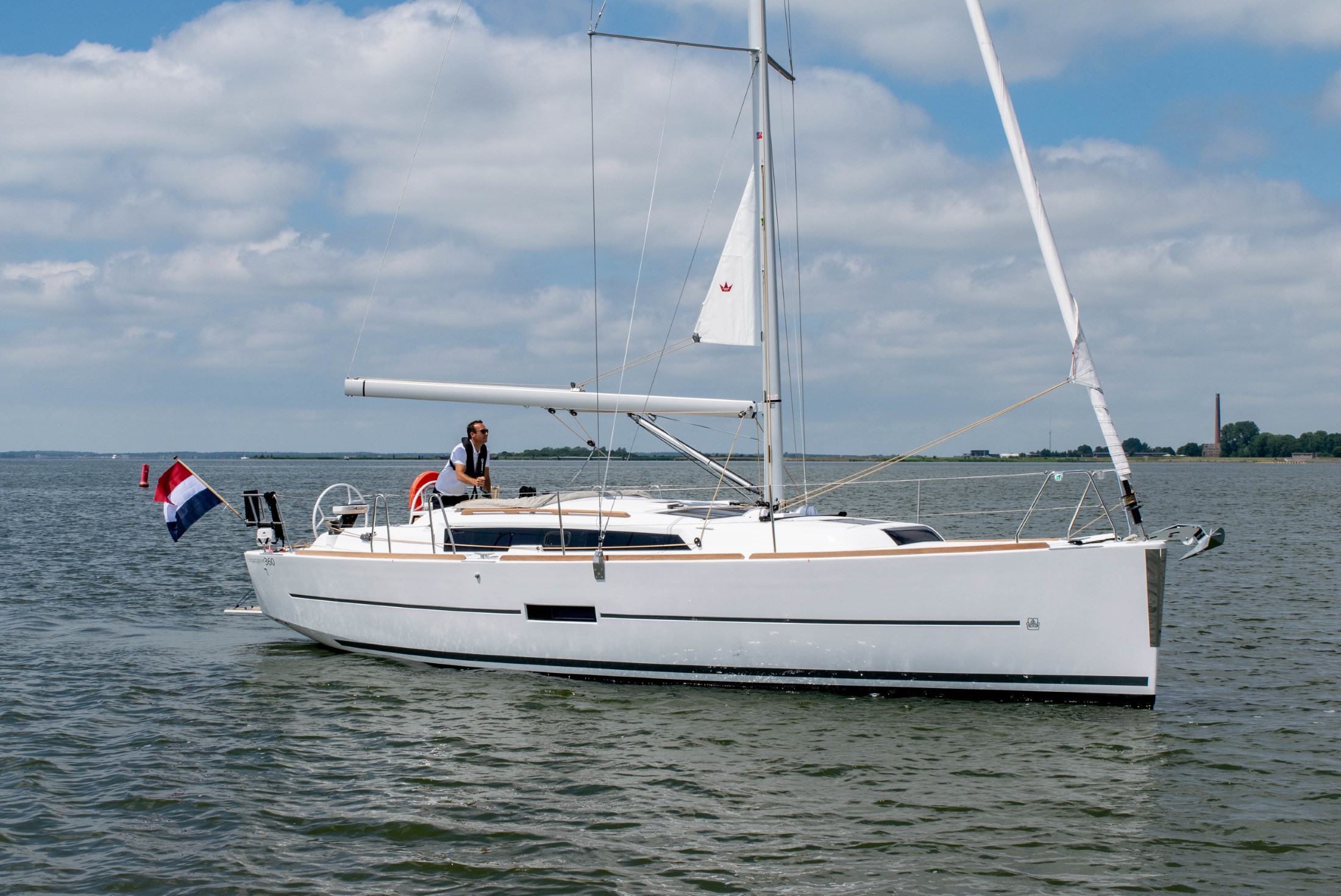 A LEGENDARY SAILING DINGHY
Dufour Yachts team keeps developing new models and presents the latest addition of the range, the Dufour 360 Grand Large.
Efficient and spacious hull
The hull of the Dufour 360 Grand Large has been designed to provide the best balance between sailing experience and space onboard, both above and below deck. The optimization of the rudder, the wide aft beam and the long chines ensure maximum stability at any speed.
Let us help you select your new Dufour Yacht. Contact one of our sales team to discuss how we can help.
There are dozens of details to think about when selecting your new Dufour Yacht and hundreds of options.
We have a long standing relationship with the manufacturer and are here to help you navigate and personalize your investment. 
A new roof design
The Dufour 360 Grand Large is the first model of the range fitted with the new Grand Large 3.0 roof design.
Inspired by the standards of larger models, this sleek deck provides innovative new features.
Optimization of the helm station
The helm station has been completely redesigned to optimize the helmsman's environment. The new columns and their consoles, as well as the ideal position of the rear winches, increase the circulation space and facilitate manoeuvres while short handed. 
A new spacious and functional cockpit
Included and well appreciated over of the full range, the Dufour 360 Grand Large also features the essential outside galley equipped with barbecue and a sink concealed by the rear seats. You will notice the very large bathing platform which offers twice the volume of its predecessor.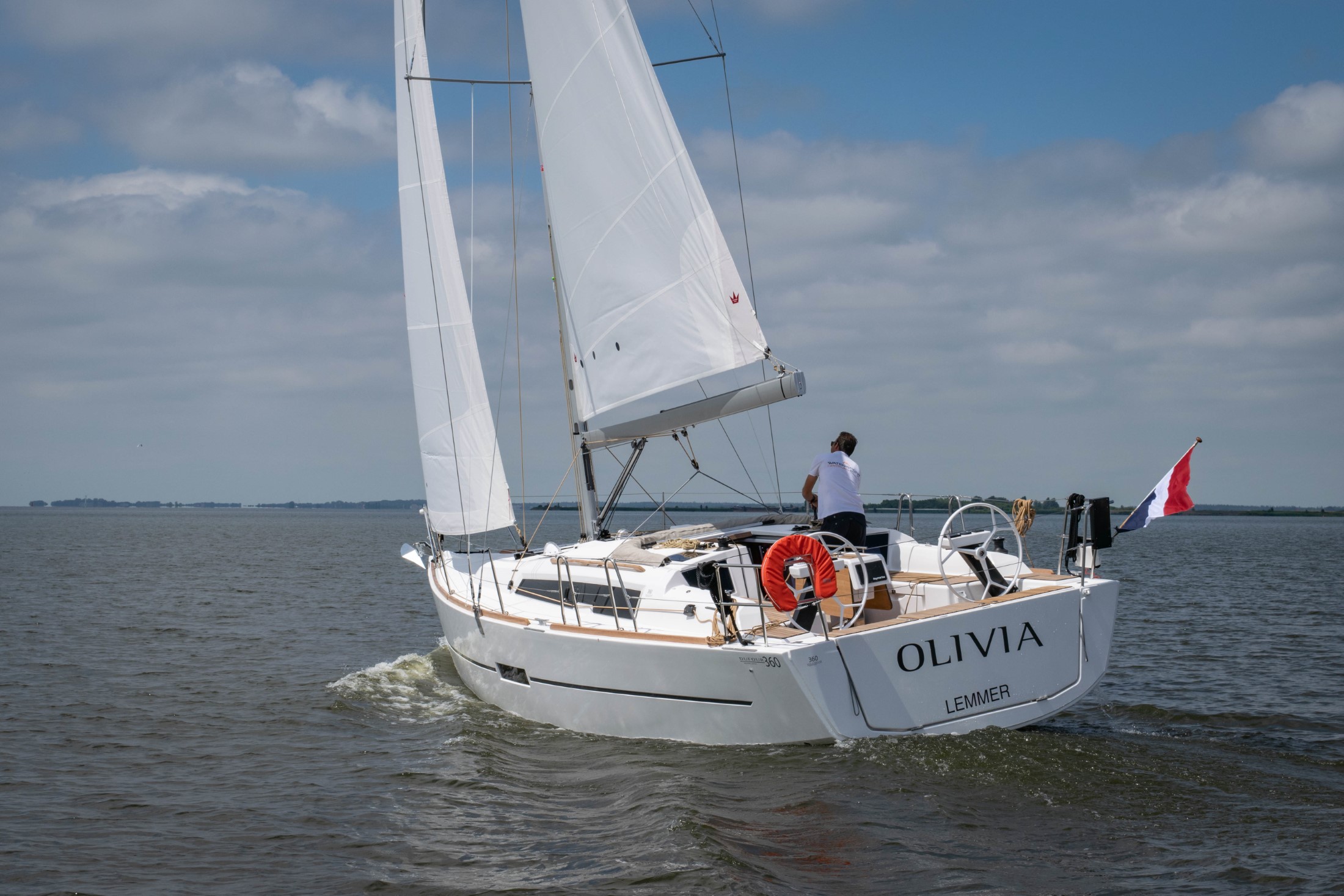 Specifications
Overall length

10.73 m (incl. bowsprit)

Waterline length

9.05 m

Hull length

9.99 m

Max beam

3.54 m

Light displacement

5 775 kg

Draft

1.90 m

Keel weight

1 550 kg

Fuel tank capacity

160 L

Water tank capacity

220 L

Engine power

19 cv

Sail area

60 m²

Mainsail

34.50 m²

Genoa

25.5 m²