A UNIQUE DESIGN
This 12-meter yacht is an improved version of the Dufour Grand Large 410 model, one of the flagships in the range. This revamped design was conceived to incorporate functionalities usually reserved for larger yachts.
The Dufour Grand Large 412 model's sophisticated design and equipment thought out down to the last detail makes it a winning yacht.
Let us help you select your new Dufour Yacht. Contact one of our sales team to discuss how we can help.
There are dozens of details to think about when selecting your new Dufour Yacht and hundreds of options.
We have a long standing relationship with the manufacturer and are here to help you navigate and personalize your investment. 
Equipment optimisation and protection

The exterior spaces of this 40-foot yacht were revamped and now include a new cockpit closed in by its aft deck to guarantee a high level of safety at sea. This new, very functional layout makes the most of each area of the cockpit and makes the yacht more spacious.
To heighten sailing pleasure further, the Dufour Grand Large 412 also boasts new technical equipment including a fixed bow nose to facilitate mounting of the foresails.
Leader in category
With its new design and functionalities, the Dufour Grand Large 412 model has all the attributes of an exceptional yacht and is a natural leader in its category.
A new vision of comfort
The interior has been refreshed to offer maximum comfort. The living space and sunbathing area can be easily separated from the cockpit so that each passenger can find their own space on this stunning yacht and enjoy every moment of their cruise.
The cockpit has a galley fully equipped with gas barbecue, sink and fridge.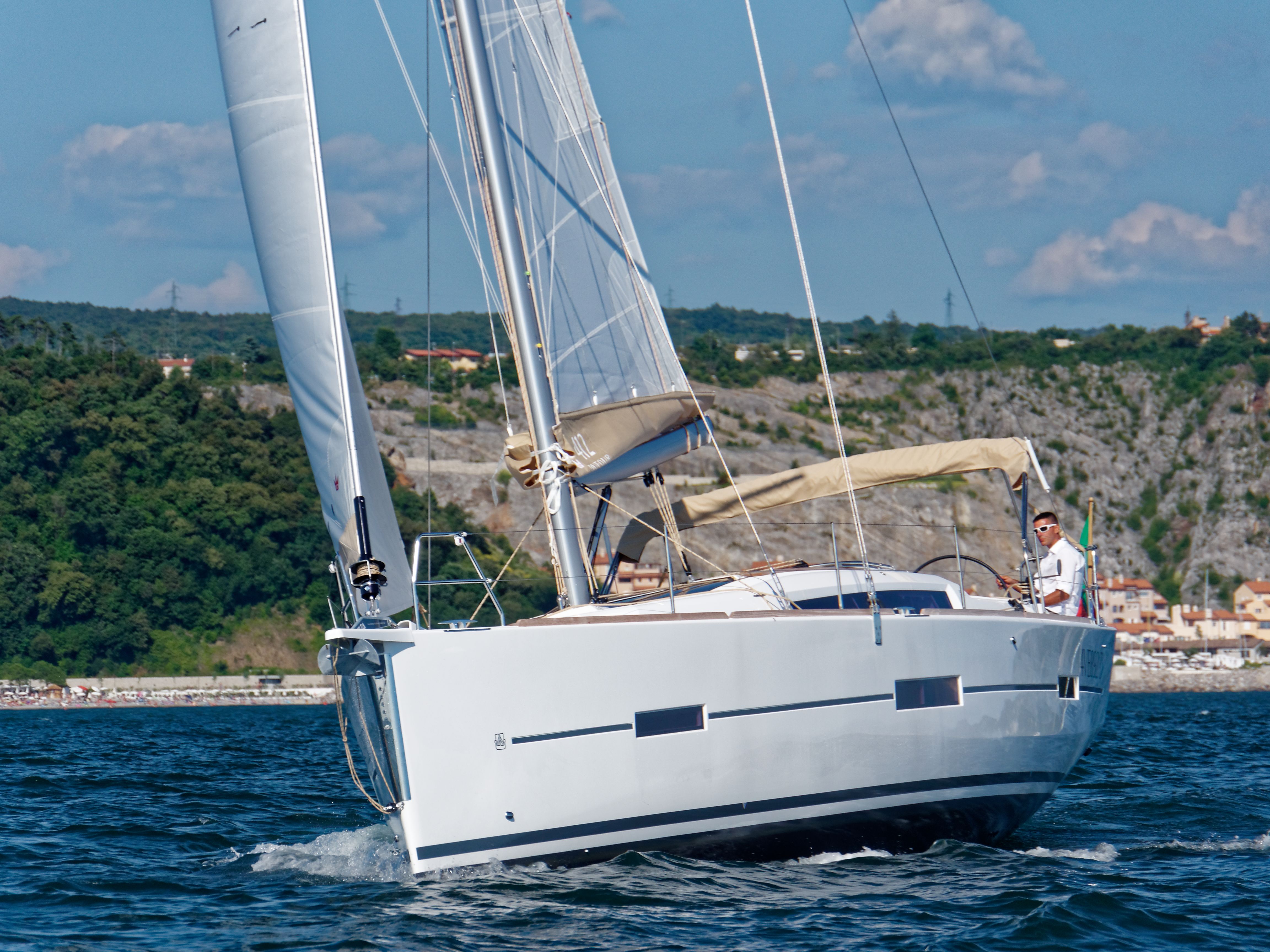 Specifications
Overall length

12.70 m

Waterline length

11.15 m

Hull length

11.98 m

Max beam

4.20 m

Light displacement

8940 kg

Draft

2.10 m

Keel weight

2600 kg

Fuel tank capacity

200 L

Water tank capacity

380 L

Engine power

40 cv

Sail area

71 m²

Mainsail

38 m²

Genoa

33 m²